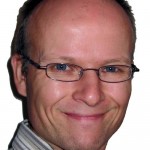 I'm a Norwegian journalist reporting in English from the UK and Norway for various European radio stations, as well as Norway's national broadcaster NRK. I worked for BBC News for many years both out of London and Oslo, and I still freelance for them.
I am currently based in Manchester, but travel frequently to Norway and cover anything of interest to an international audience. Between 2002 and 2006 and for eight months of 2015 I lived and worked out of Oslo.
I deliver news, feature and comment material live or to tight deadlines on TV, Radio and Online. Since early 2015 I have also been the Oslo correspondent for Monocle Magazine.
I also provide translation services from the Scandinavian languages into English or vice versa. Please check out translations.
Want to get hold of me? Send me a mail